Frei.Raum.Direkt.
With the project Frei.Raum.Direkt. we wanted to test artistic practices as tools for sustainable urban development in the green open space of a nearby brownfield site in July and August and offer a platform for actors and activities. Frei.Raum.Direkt. is direct artistic action and architectural intervention in Dresden's urban space. The project aimed at the urban potentials of today for the city of tomorrow.
Frei.Raum.Direkt. created an innovative format for public discourse and asked for strategies and approaches for future-proof, sustainable, creative urban and neighborhood development that incorporate a young, ecological and public welfare-oriented perspective. After all, the urban development decisions, opportunities for participation and available open spaces of today determine the quality of urban coexistence of the next generation(s) and define not insignificantly the significance of Dresden as a location in the context of urban change processes.
July 5 – July 9, 2021
Construction of the open space platform "Warpdoor" with the architecture and artist collective Studio Umschichten.
14. Juli – 18. Juli 2021
Artist in Residence: Oliver Bedu, Le Cabanon Vertical Marseille (France)
Olivier Bedu from Marseille was visiting as artist in residence in the context of our project Frei.Raum.Direkt. He comes from Marseille and is an architect and artist, teaches in Paris and other places, and has worked with the Japanese artist Kawamata, among others. Olivier Bedu is the founder of the multidisciplinary collective Le Cabanon Vertical, which combines applied and visual arts. Le Cabanon Vertical see architecture as an experimental territory whose forms open themselves to the use and appropriation of a place. Constructing oneself is an important starting point for the poetic and active approach to space.
17. Juli – 19. Juli 2021
Artist in Residence: Esther Kokmeijer, Rotterdam (Netherlands)
Esther Kokmeijer is an artist, researcher, designer and photographer currently living in Rotterdam and working around the globe. In her work as an artist, she mainly focuses on the "global commons". A term commonly used to describe international, supranational and global resource areas. The global commons include the Earth's shared natural resources, such as the world's oceans, atmosphere, and outer space, particularly Antarctica. Her work has been exhibited and published worldwide. She has visited 84 countries for various projects. Seasonally, she works as an expedition photographer and polar guide. She is the founder of ANTARKTIKOS, a magazine dedicated exclusively to Antarctica, founder of the Cosmic Water Foundation, and part of the art collective If Paradise Is Half As Nice.
Vergangene Veranstaltungen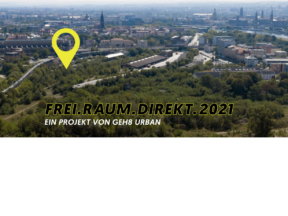 It's done! We are pleased to announce the completion of the documentation of our project […]