We are becoming greener! II
Sustainability at GEH8.
As an arts and cultural centre, we take the issue of sustainability particularly seriously and take every step, no matter how small, towards a greener future. In 2020, a lot of building, rebuilding and new construction took place so that we can live up to this claim.
Here is a brief overview: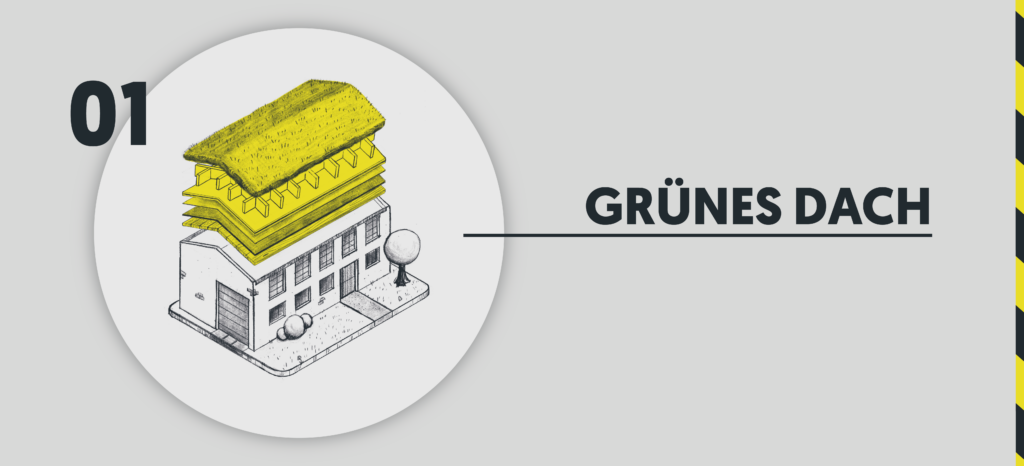 01 Green roof
Our roofs are growing over our heads.
In the course of renovation work on the building, 3 roof areas of GEH8 are being greened. Two of them could be realised in 2020. At the end of 2019, the Lord Mayor of the state capital issued the directive "Dresden builds green". Since 2020, it is now obligatory to green facades and roofs of all building construction projects in the city, regardless of whether they involve new buildings, conversions or structural extensions. For this voluntary commitment, the city of Dresden received the "Climate Active Community 2020" award from the Federal Ministry for the Environment. The green roof at GEH8 is a pilot project for this project and is to be supplemented by a green facade.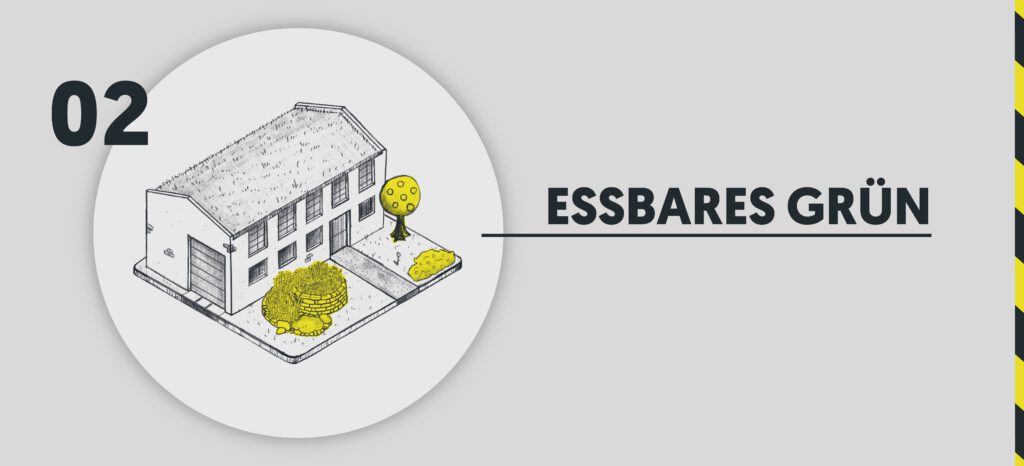 02 Edible green
You can eat our borders!
A lot has happened on our outdoor area. What once stood abandoned in the neighbourhood with an industrial face has turned into a green oasis: Together with Stadtgärten e. V. and participants of the "Voluntary Ecological Year" of the SUA – Environmental Academy, more than 200 plants have been planted and green areas created in the past weeks. Among others, chokeberry, grapevine, different varieties of currants and the rediscovered apple variety Voluntary Ecological Year were planted. The fruit is medium-sized, yellow with red spots, sweet, juicy and finely aromatic. A herb spiral was also planted. Various old herb varieties and classics such as mint and lemon balm have also found a place in the outdoor area of the old wagon hall.
Click here for the homepage of Stadtgärten e.V.!
Click here for the homepage of SUA Umweltakademie!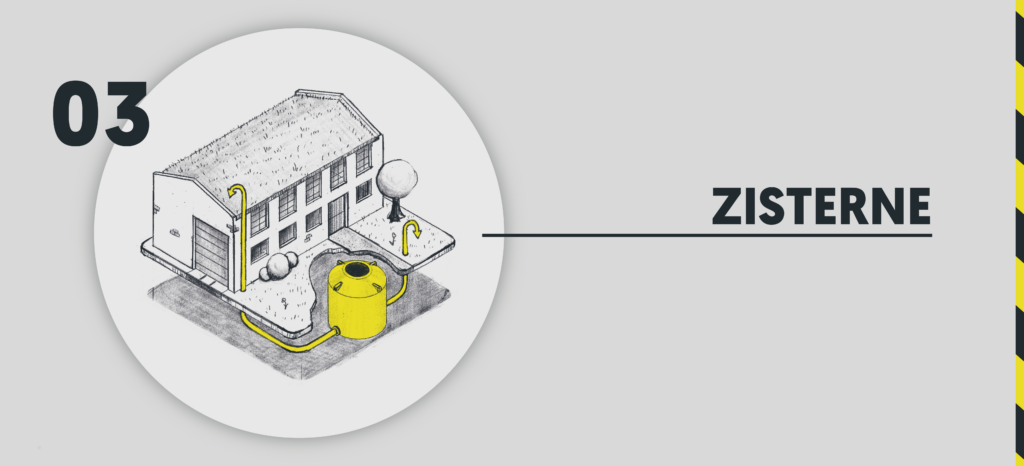 03 Cistern
Water march!
In order to maintain our elaborately prepared outdoor area with its numerous plants, we need a lot of water. Using drinking water would be far too wasteful, so we have a cistern with a capacity of 8,300 litres, which stores the rainwater. With this, we can now water the green roof and our edible fence even on hot days. We are already looking forward to future harvests!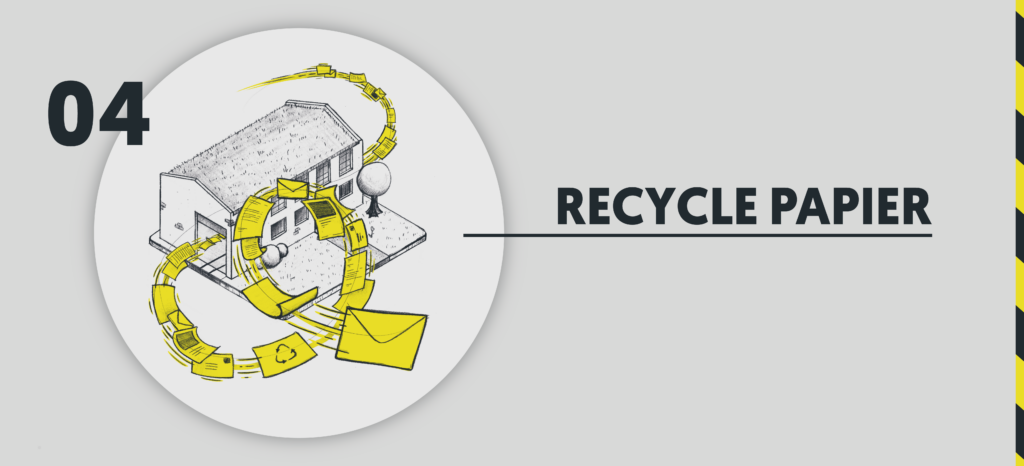 04 Recycle paper
Sustainable paper chaos
We communicate a lot via e-mail and other digital channels. However, from time to time we also have to resort to the analogue communication channel. To ensure that we stay true to our green credentials, we use only recycled paper for all our print products and work with regional printers.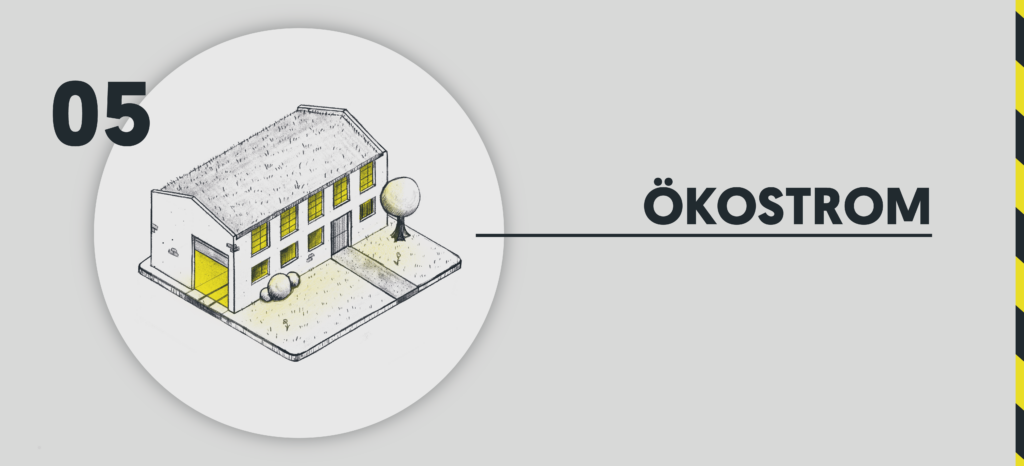 05 Green electricity
Not only light in the eyes
With green electricity from the region, our hall also shines in the dark hours.
06 Replacement of lighting systems with LED
07 Cooperation with car sharing provider Teilauto
08 better thermal insulation through new windows and roof insulation
09 Renewal of the heating system
10 Creation of sufficient bicycle spaces on GEH8 property
11 Reduction of print advertising, Prints only with certified print shops

12 digitalization of administration
13 Change of all cleaning and rinsing agents to ecological products
14 Promotion of young artists within the framework of Verstärker activities