Review OURSPACE Sommercamp N°2 & N°3
At the last two summer camps it was once again: build, saw, spray & nail for all it's worth!
The camps N°2 and N°3 took place from August 16 – 20 and 23 – 27 as part of the project Frei.Raum.Direkt. as part of the new action field GEH8 urban. All participants as well as the two OUR SPACE mentors Christian Rätsch and André Tempel were again energetically on the fallow land. During the two weeks it became especially green: a botanical garden with a raised bed found its place in the area between the camp center and the sports field at the skater hall. With a lot of tact, all kinds of plants that can be found on the area found a common place there and can be explored and looked at in peace.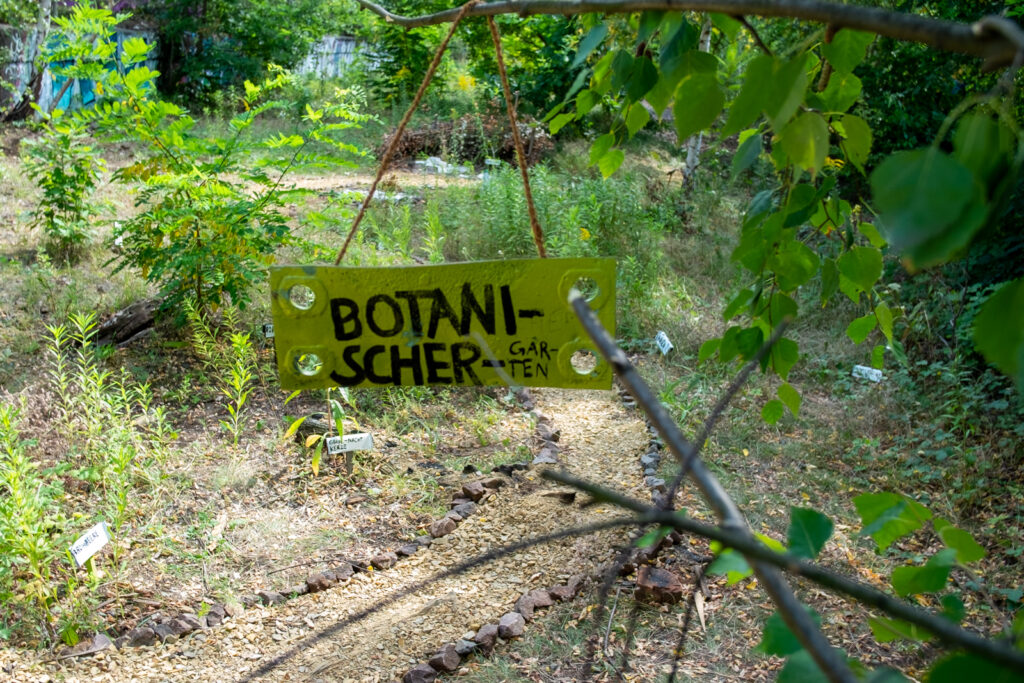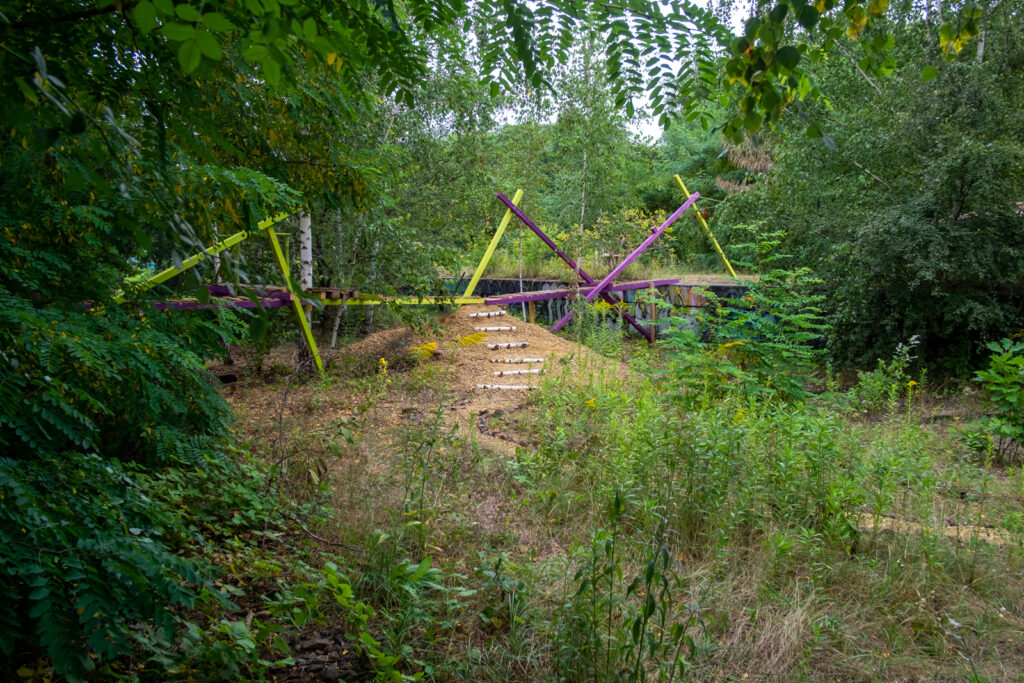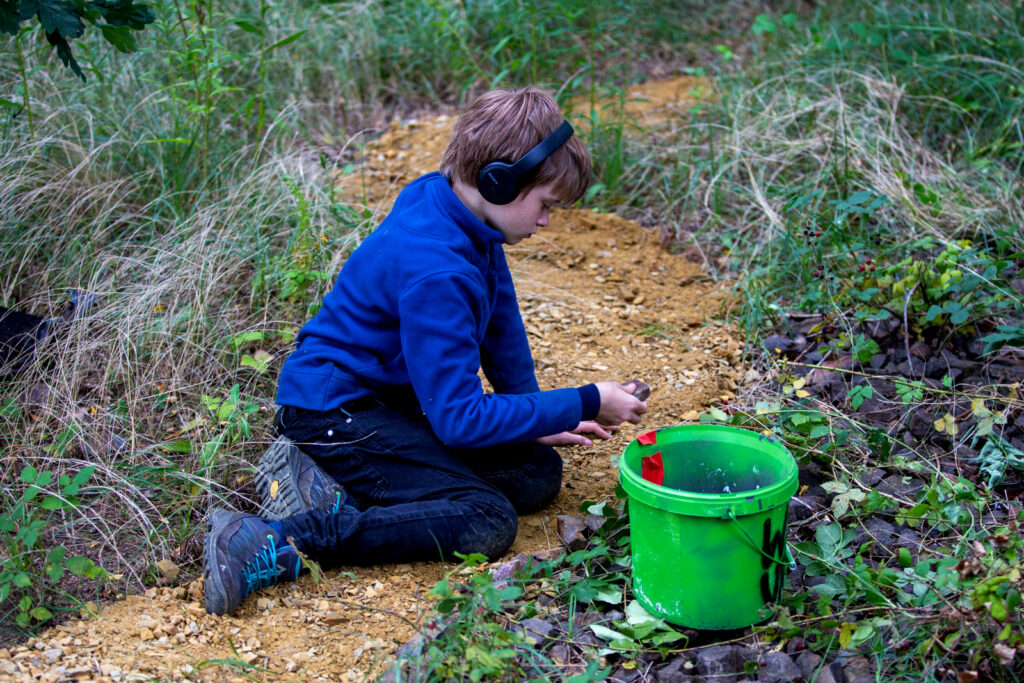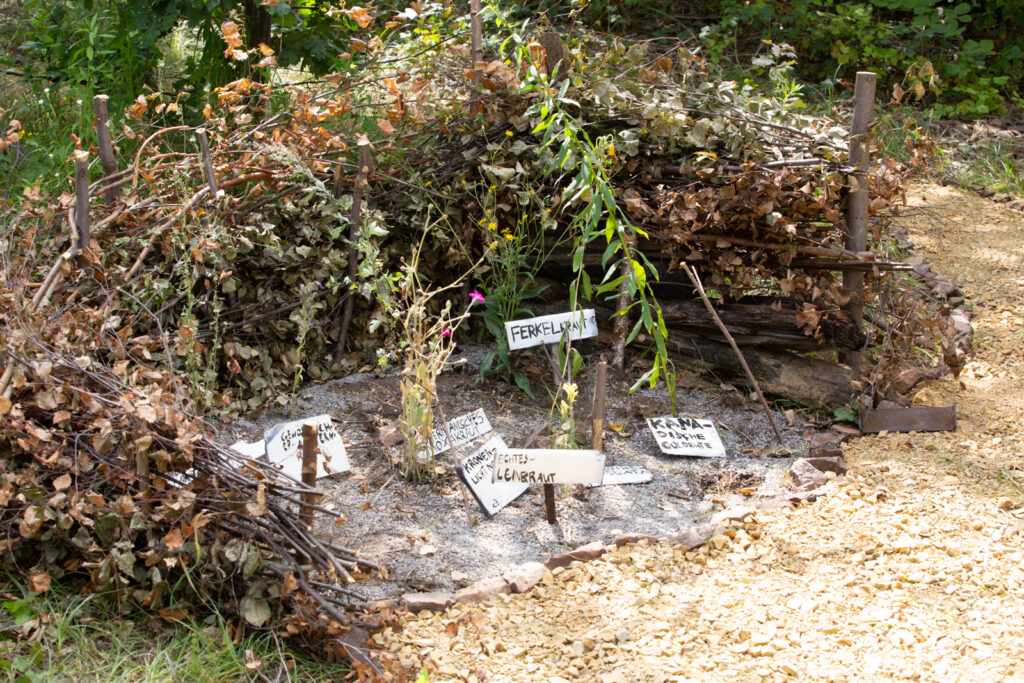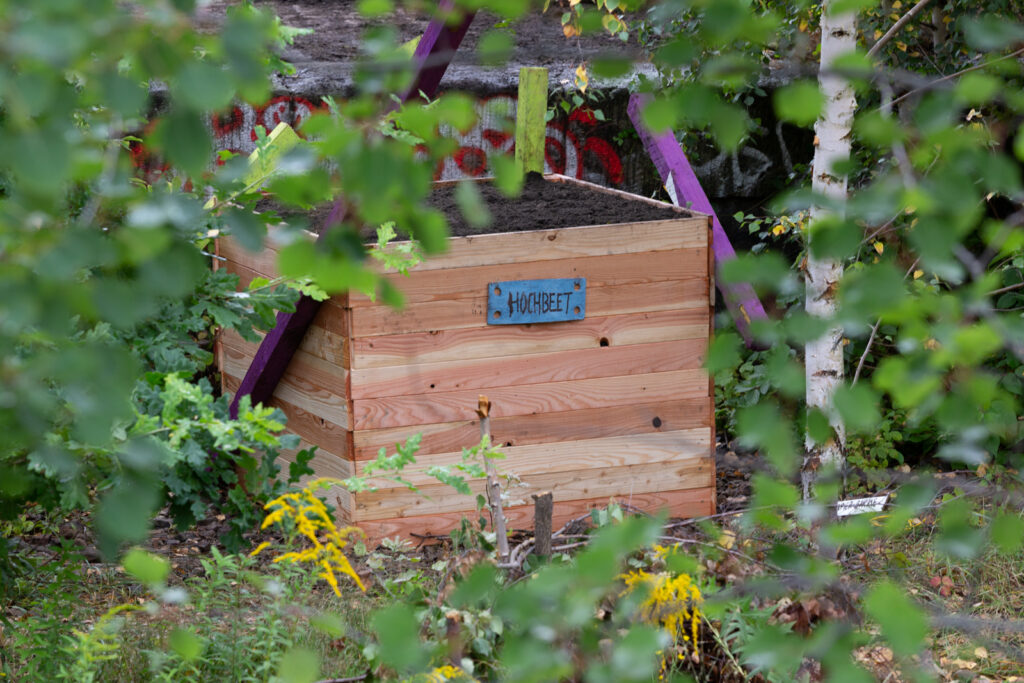 The physical well-being was also not neglected during these two weeks. Where previously the tables for the dining area had been colorfully sprayed, the participants and mentors built a roofed construction, including a fireplace. Comfortably they could eat, grill and talk together, no matter if it was sunny, rainy or windy. Especially stick bread and potatoes were a big hit at lunch!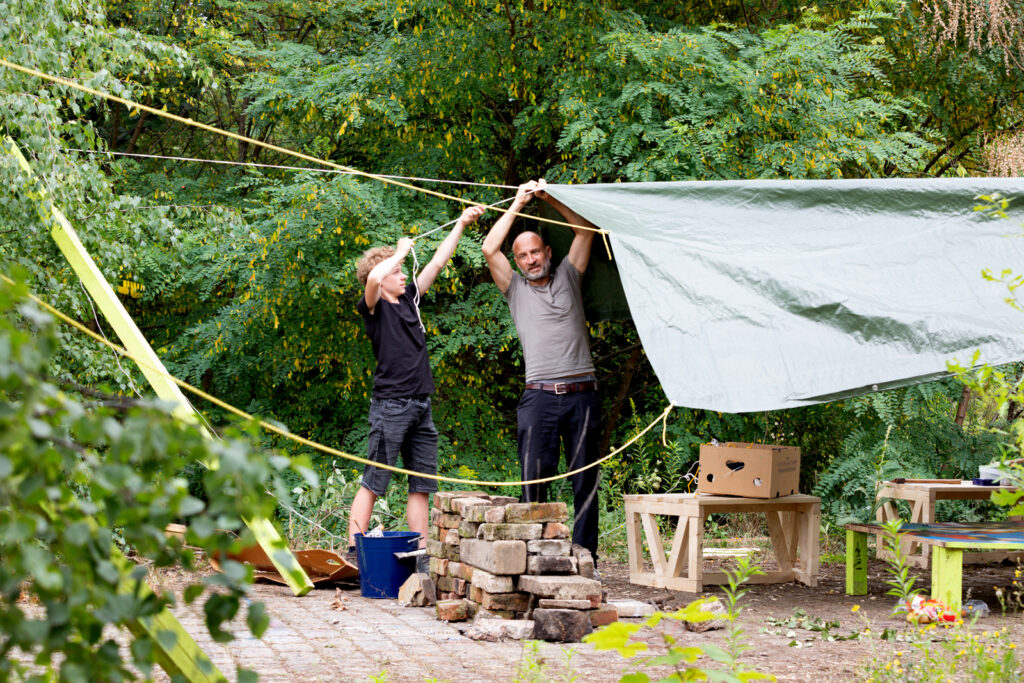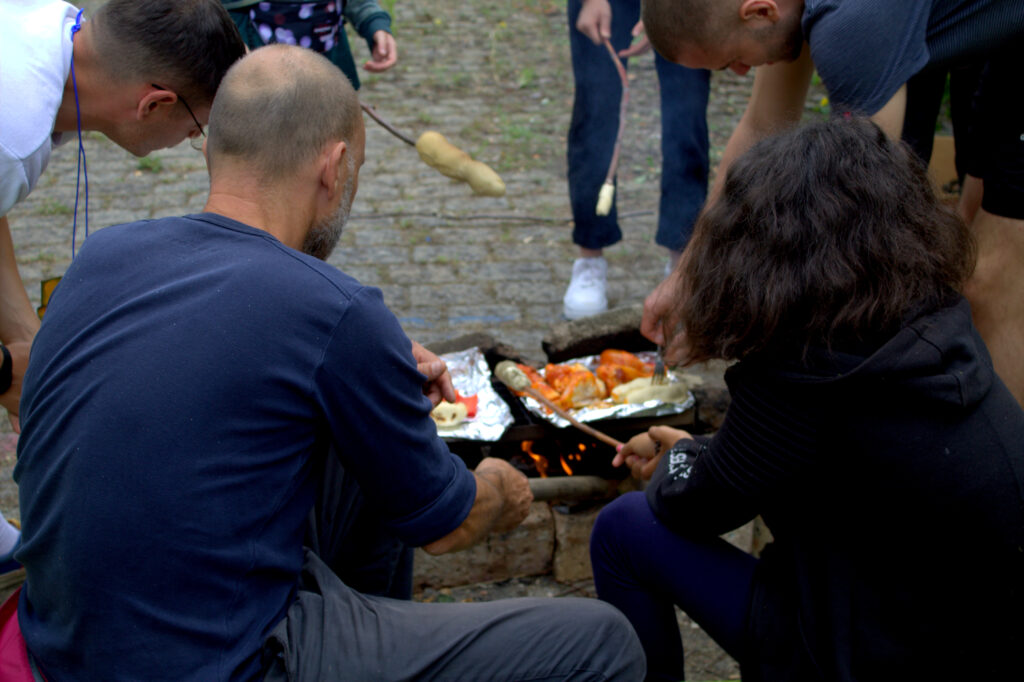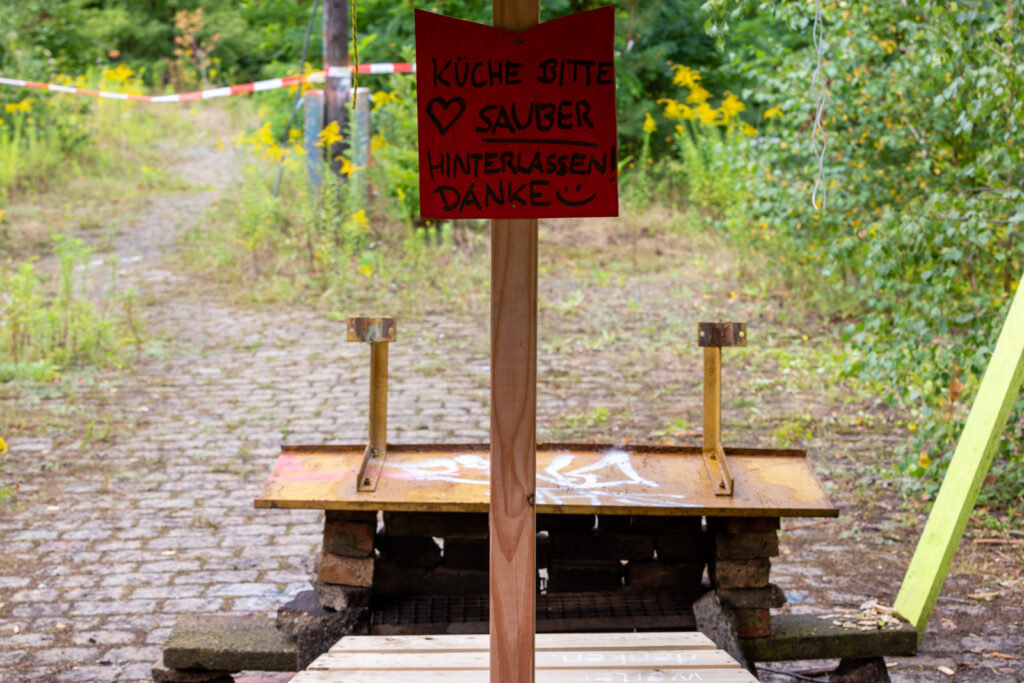 In a final major project during the three weeks of the camp, a lot of background knowledge about the specific location was also involved. The participants worked up their new knowledge for visitors to the specially created brownfield history center. The Alte Leipziger Bahnhof is marked as a historical site for the city of Dresden before and during the Nazi regime. Despite its entrenched past and an uncertain future, the brownfield site is a space with a lot of potential. What can still be built?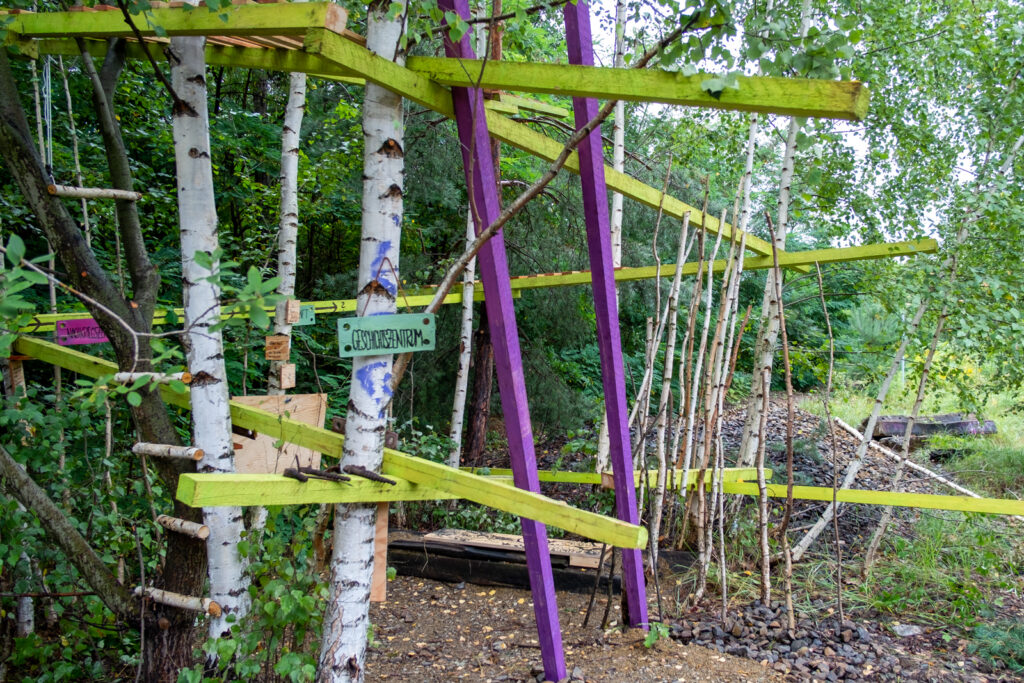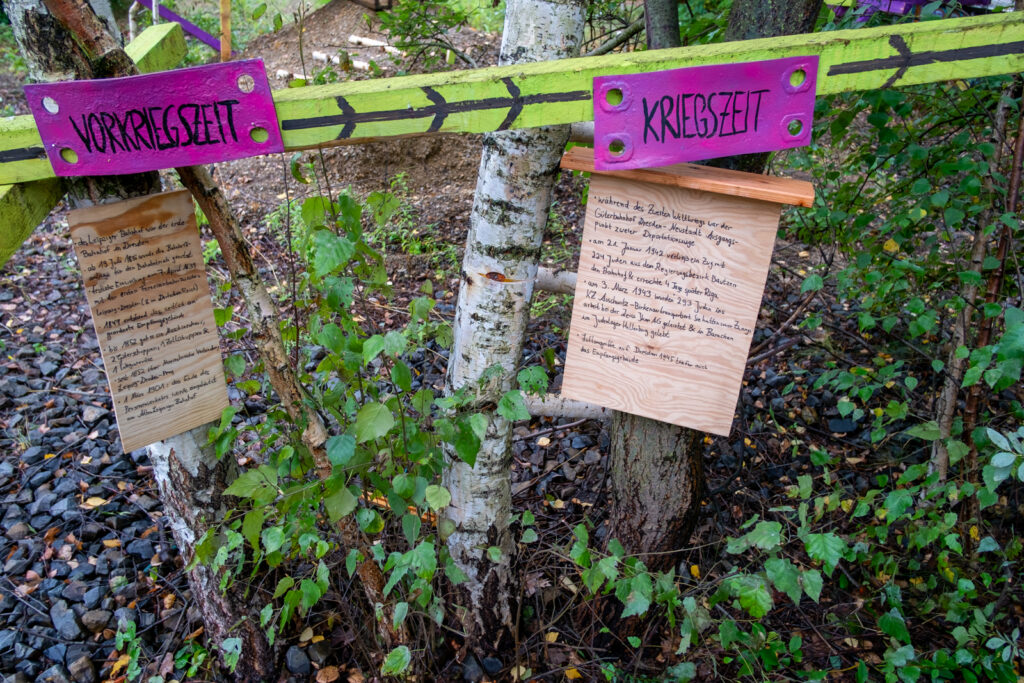 Your suggestions and ideas can be shaped in a final fall course as part of OUR SPACE, the cultural education area of GEH8, from October 18 – 22. And once again, none of your ideas are too crazy! What's special: This last fall course will take place as BEST OF all OUR SPACE courses both on the area of the fallow land and in the premises of GEH8. So even more creative plans can be realized, no matter if digital or analog. The only conditions: You are between 13 and 18 years old and come from Pieschen or the Hechtviertel.
Take your chance! Be there at the grand finale!
Registration and further information at ourspace.geh8.de.
Photos: Ronny Waleska
This measure is co-financed by tax funds on the basis of the budget passed by the Saxon state parliament. Funded by the European Social Fund ESF under the name ,,Schüler ins Atelier."