WERKRaum Exhibition + Vernissage: Michael Merkel – Einhundertachtundfünfzig Krankenwagen
In October 2021, Michael Merkel will present works from his medical repertoire in the WERKRaum of GEH8. On display is a series of drawings on MRI images as well as his extensive collection of toy ambulances. Here, the title delivers exactly what it promises. Merkel's medical works are dedicated to aspects of vulnerability and crisis as well as the search for help. In doing so, the artist explores the iconography of pain and suffering in a high diversity of extraordinary materials and artistic techniques.
Responsible for the curation and supervision of the exhibition is Thomas Judisch.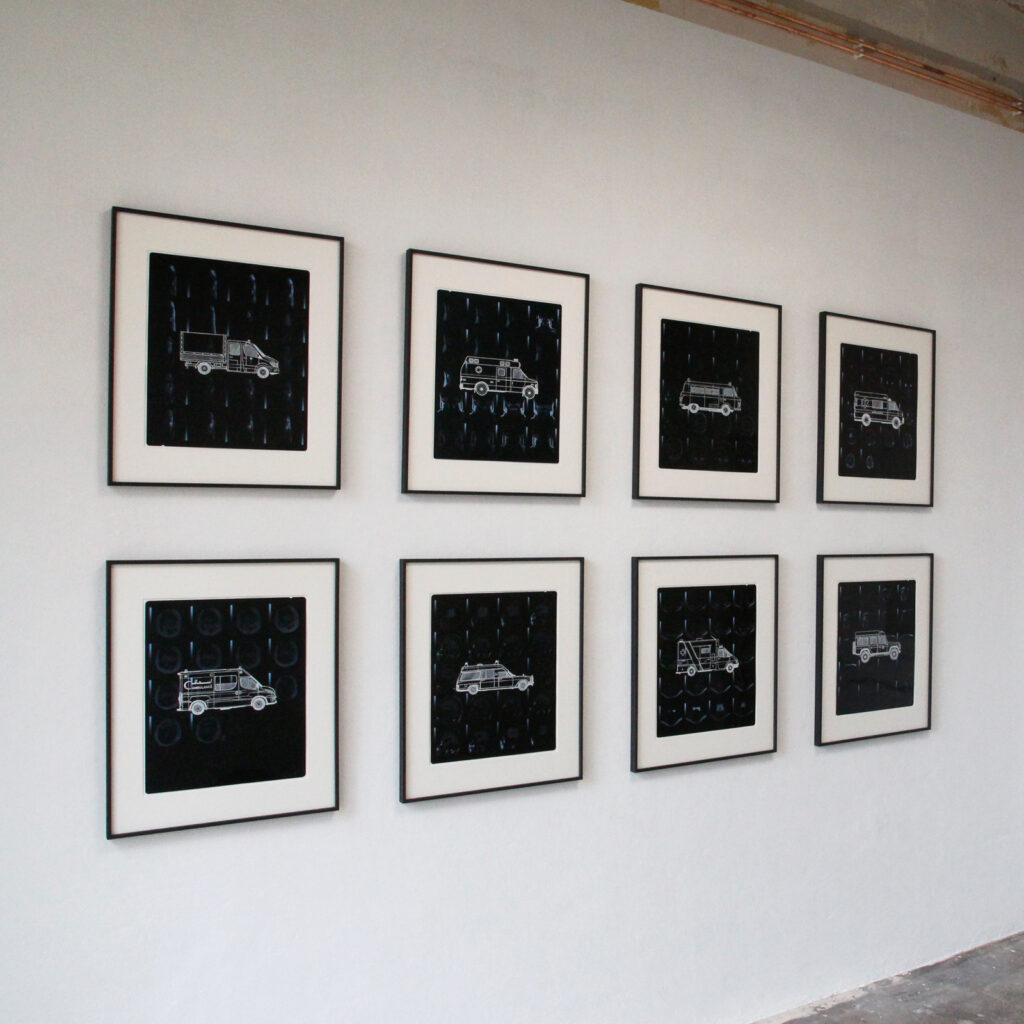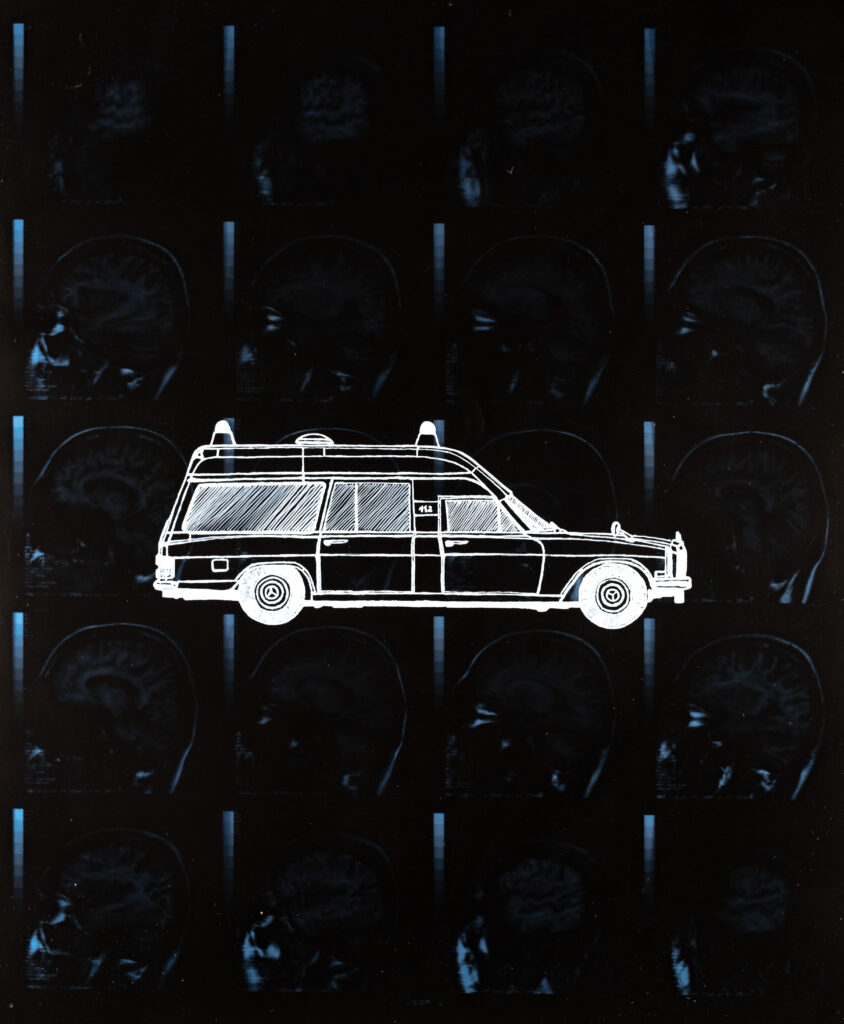 Vernissage: 9. October, 4 – 8. p.m.
Duration: October 9 – October 31, 2021
When: Open by appointment
Where: GEH8 WERKRaum
Contact: mail@geh8.de
(Work: Special Operations Group. Object | 2019 – Toy ambulance, acrylic showcases, 60 x 180 x 5 cm)
Sponsored by: