Pecha Kucha Night at Zentralwerk Pieschen
Pecha Kucha (Japanese for "chatting all the time", registered word mark) is a lecture technique in which images matching an oral presentation are projected onto the wall. Each presentation lasts 6:40 minutes. Following the speeches, the speakers interact with the audience at the bar. The format was first used in February 2003 in Tokyo by architects Astrid Klein and Mark Dytham at a design event and has since spread worldwide.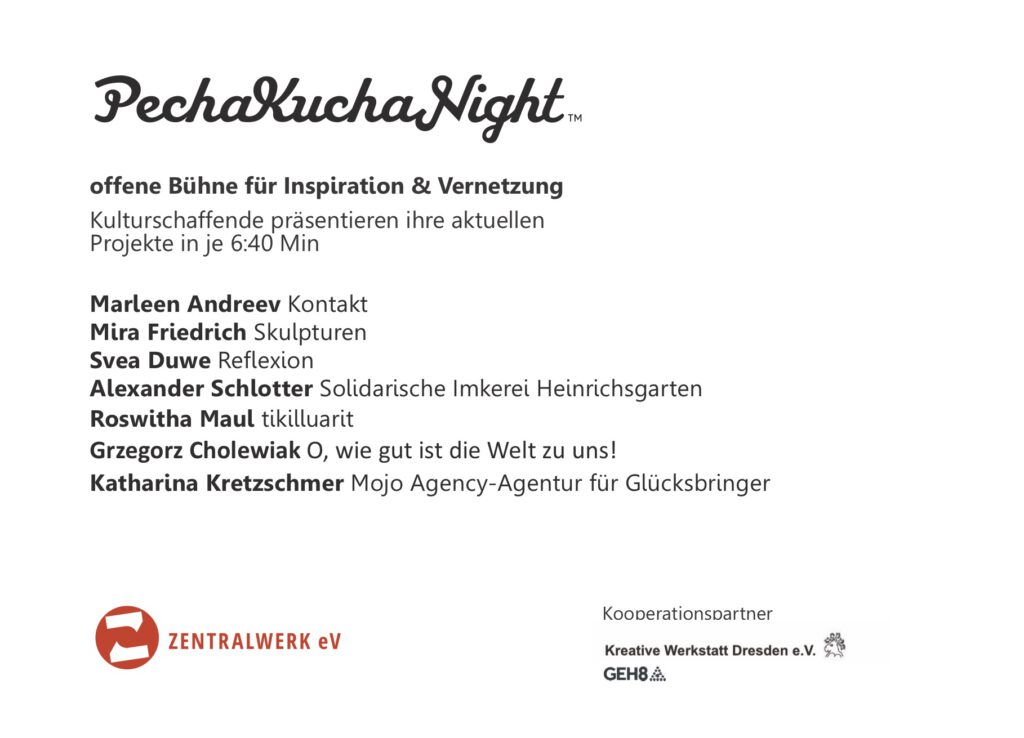 When: Wednesday, 30rd November 2022
Start: 8 p.m.
Where: Zentralwerk Pieschen
Entry free / Donations welcome!
This event is a cooperation between GEH8, the Kreativen Werkstatt and the Zentralwerk.