OPEN CALL: Art exchange FITAX500
21.6.2014

OPEN CALL
Tupajumi Foundation and geh8 Kunstraum und Ateliers e.V. invite you to the:
Art Exchange FITAX500
Perhaps it will be as noisy and hectic as the New York Stock Exchange when geh8 invites you to the first art exchange called FITAX500 on June 21 on the occasion of its reopening. After prior registration, artists and collectors can exchange selected works of art with each other here. Art trading without money? Dresden's first "FITAX500" shows how it works.
(PDF here)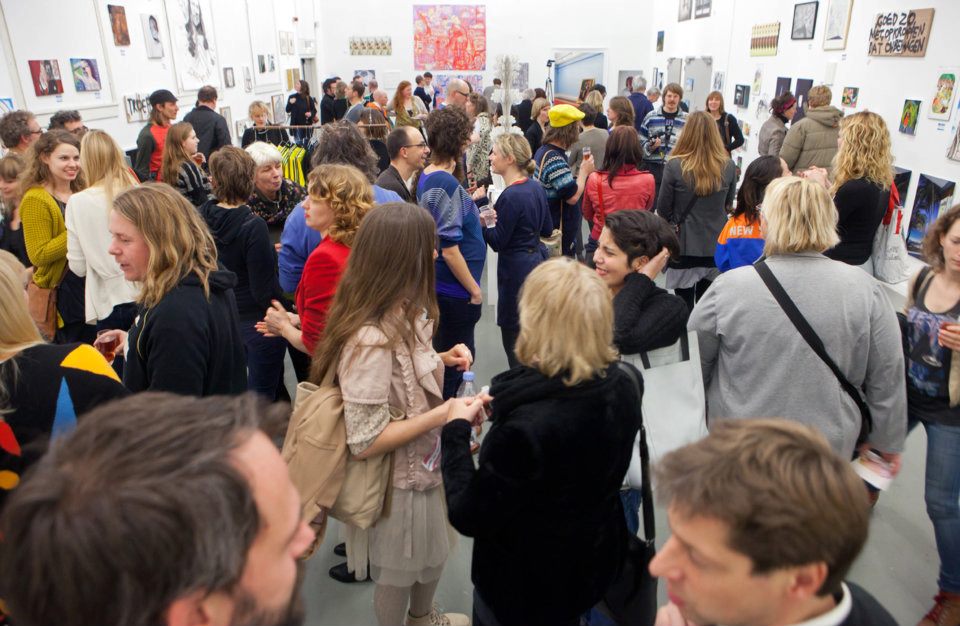 Procedure:
Collectors and artists meet in the exhibition space. Each of them brings a work (or two), which is hung or placed on Bodem. Afterwards, they trade and exchange among themselves: everyone with everyone.
To ensure that the unorthodox trade in works is conducted professionally, a few rules have been laid down as prerequisites:
Money may not flow. All works must have approximately the same value – 500€ per work. Each participant may only bring a maximum of two works that he or she has either realized (artist) or owns (collector or collecting artist). There are no middlemen. Trading is only allowed within a given period of time. And not unimportant: At the end there will be drinks for everyone ;-)
FITAX500 is organized by the Tupajumi Foundation from Rotterdam in cooperation with geh8 Kunstraum und Ateliers e.V..
So if you want to discover the dealer in you, you should check www.tupajumi.com/geh8 to get one of the participation places. Good advice from the makers: The other FITAX participants are also experts. So please only present works of art that are actually worth trading – trading is not a duty. In an emergency, take your work home again.
Conceptual background:
Money is a tangible collective fantasy. Its power and value are universally recognized, despite the fact that the value ascribed to it bears no relation to its actual, material worth. Throughout human history, money has become increasingly important and has become an everyday reality as the "lie" on which economic systems are based. It is accepted as a form of payment despite its instability, which no seal of authenticity, no matter how credible, can make us forget – while stock prices rise and fall, the value of currencies implodes and collapses. In the end, money is just paper after all.
The art world has also had its experiences with the deceptive properties of money. After all, art also has its changeable price. But what would happen if the relevant trade had to get by without money? The new Rotterdam project FITAX500 is trying to find out exactly that: Selected artists, collectors and other business players gather their works in an exhibition space, examine the works after a get-to-know-you reception and identify their favorites in order to later exchange them for each other. Without any money at all, value here once again becomes something purely subjective – and thus a revealingly relative quantity.