5th Verstärker Art-Film-Festival: The winners have been announced!
THE WINNERS HAVE BEEN ANNOUNCED!
This year, the Verstärker Art-Film-Festival took place on October 7. For the fifth time, the Verstärker Award was presented as part of the Jury Prize, and three other placements were decided in the Public Screening by the votes of numerous visitors.
THE WINNERS ARE: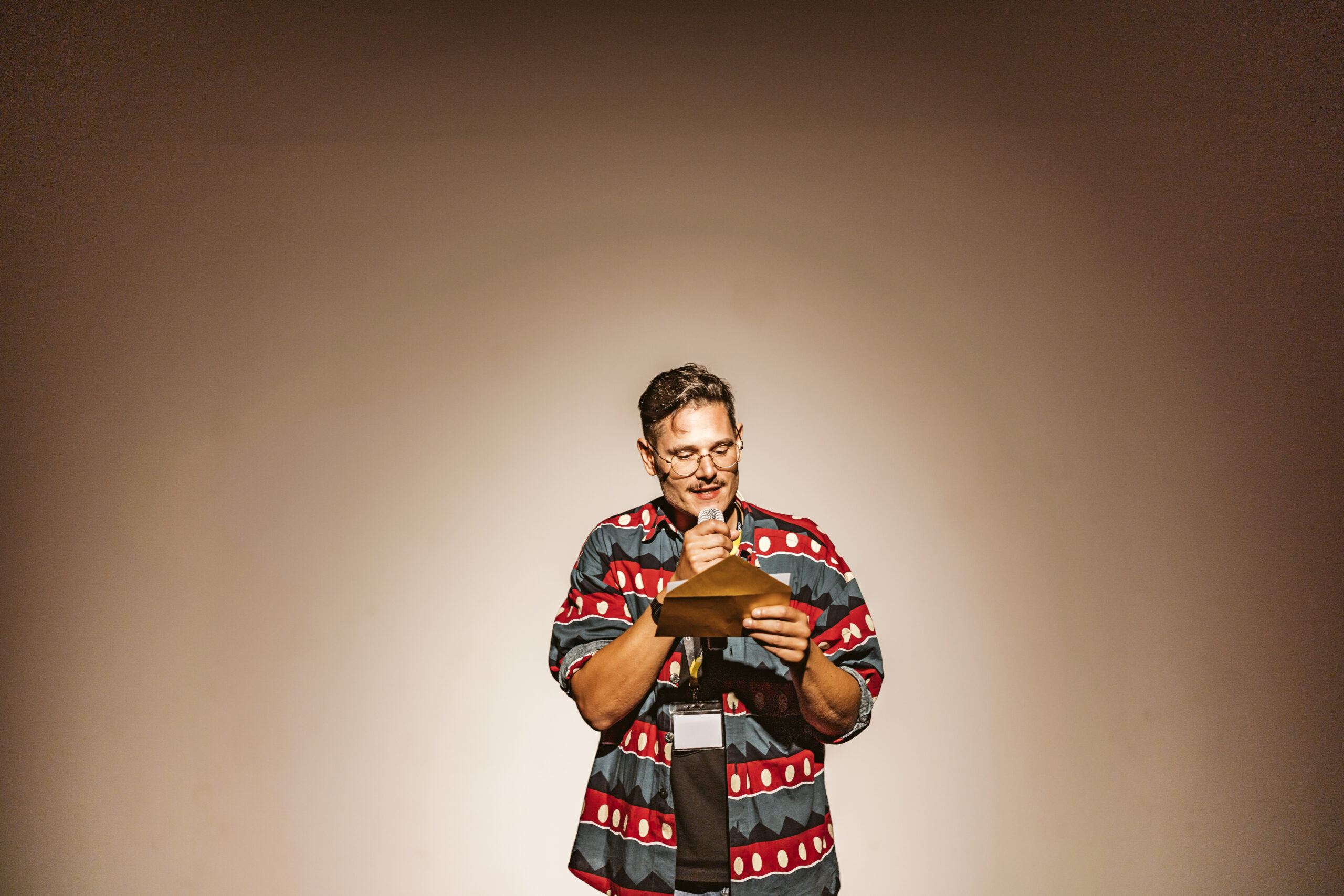 1st Place
SIJO CHOI KIM with GUT INTEGRIERT (OmU) (HGB Leipzig)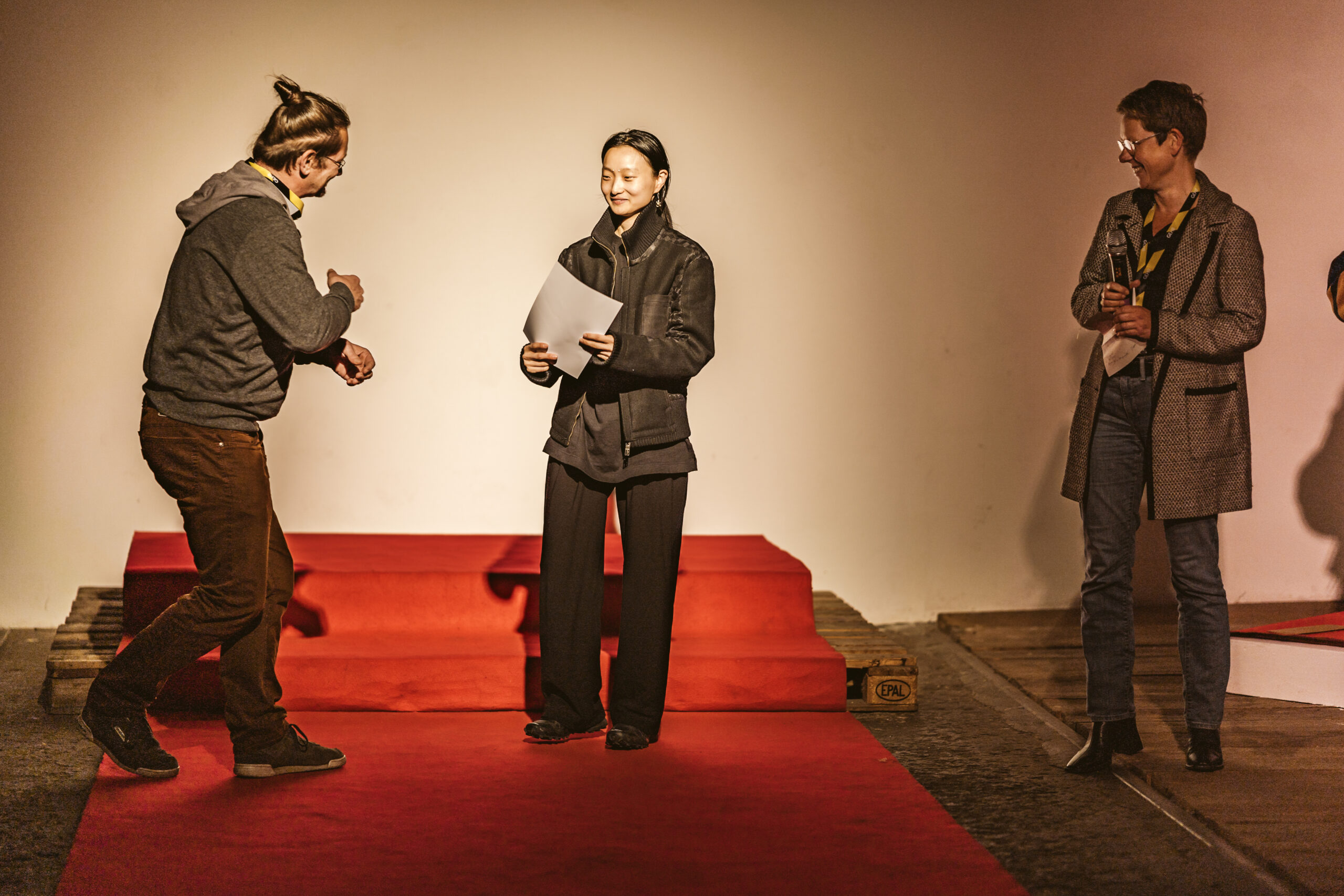 2nd Place
LISANN GREINER-BECHERT with WINDPARK HOLLEBEN: EIN LICHTSPIEL BEI NACHT (Burg Giebichenstein)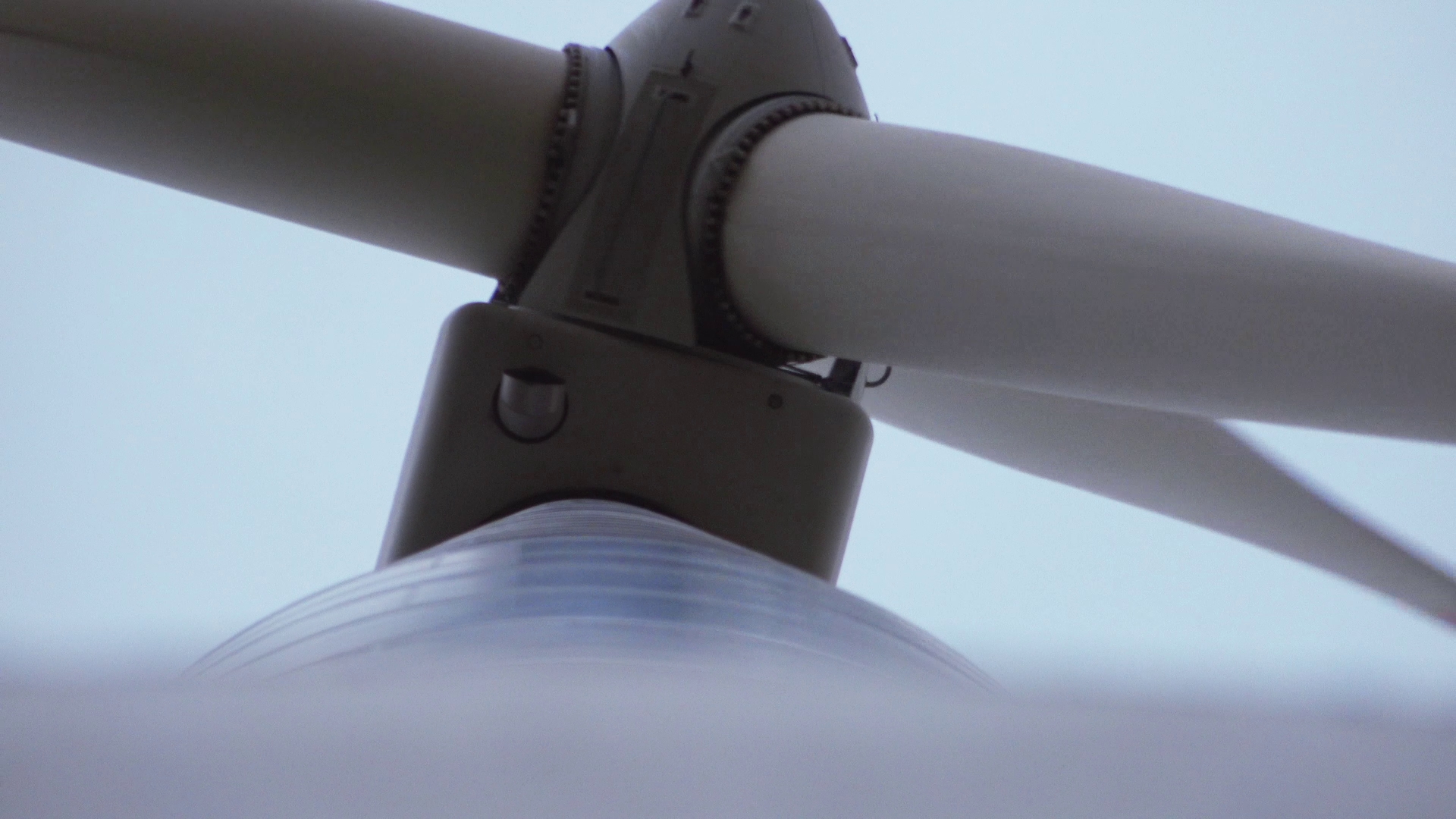 3rd Place
ANNELIESE JOHN & SARAH HORN with POSENWECHSEL (Bauhaus-Universität, Weimar)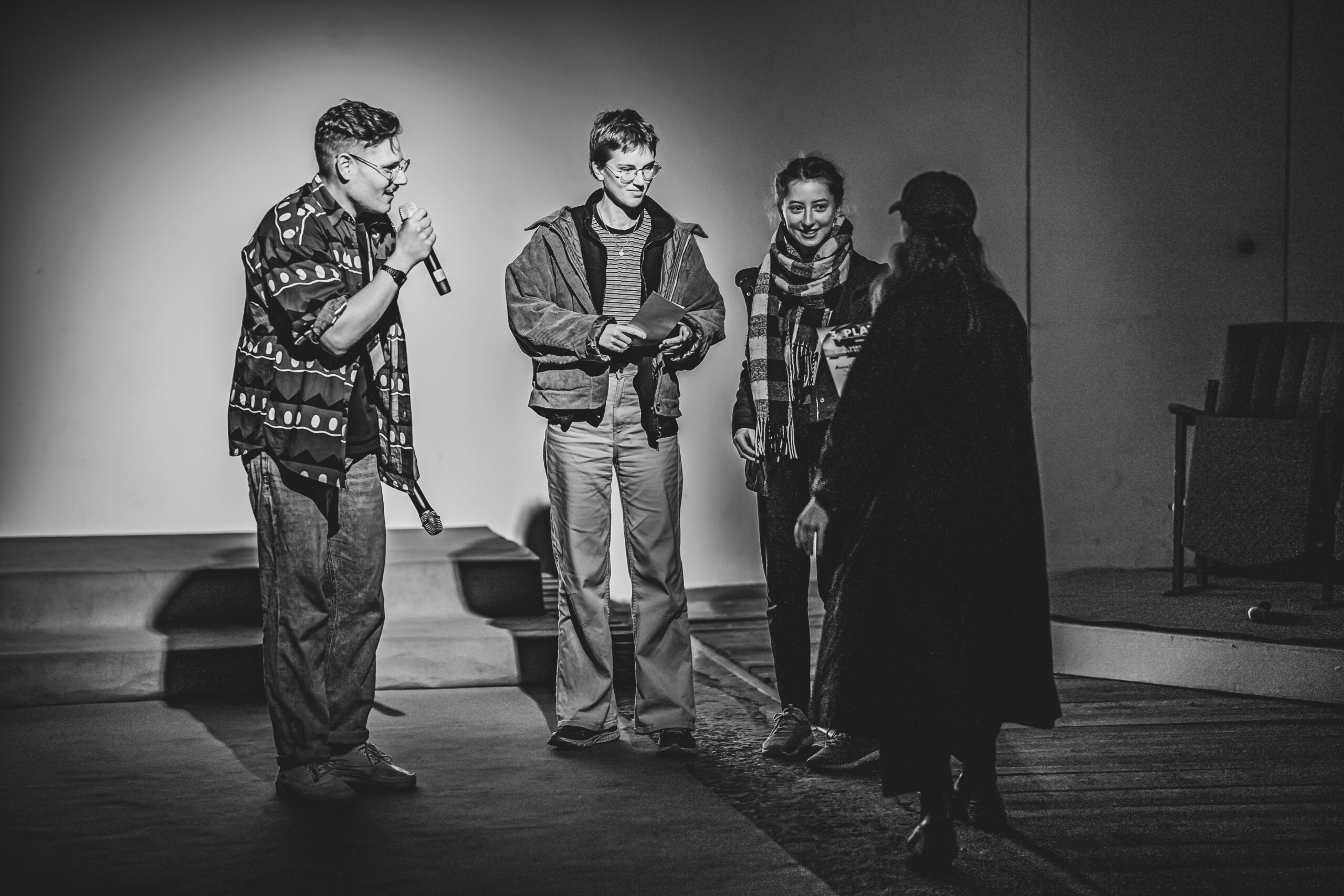 Juryprice (Verstärker-Award)
SIJO CHOI KIM with GUT INTEGRIERT (OmU)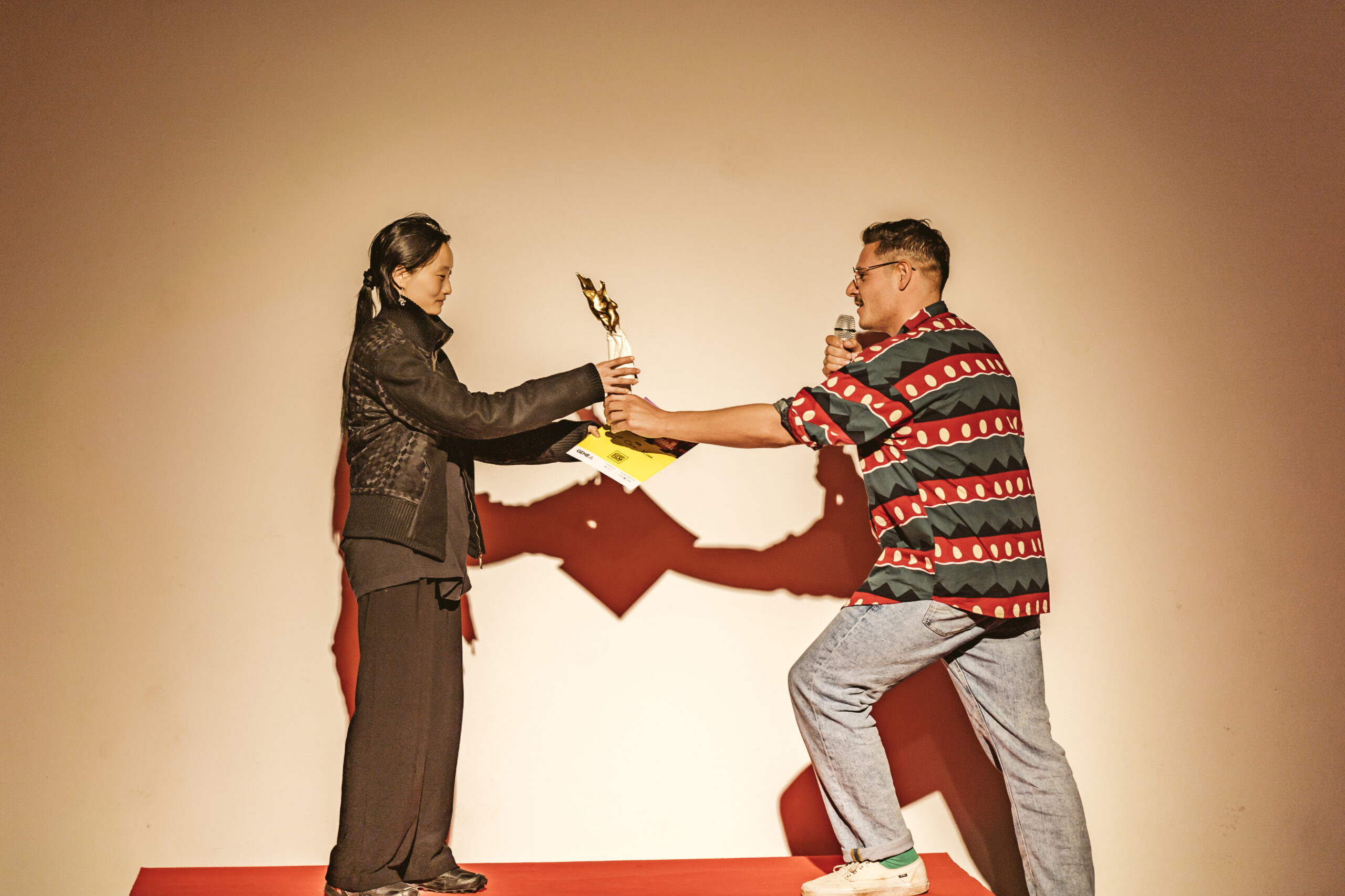 The team of GEH8 would like to thank all visitors of the festival, among them many participants of the universities, the jury, consisting of Carolin Quermann (custodian of the Städt. Galerie Dresden), Christian Zimmermann (location scout) and this year's guest juror (and winner of the 4th Verstärker Art-Film-Festival) Anna Ryzhkova. Many thanks to Christian Rätsch for the great moderation through the evening and to all helping hands who were responsible for the technology and the photographic documentation of the festival.
In cooperation with:
Prof. Pietro Alex Marra
Professor of Digital Video at the Accademia di Belle Arti di Firenze.
Projectmanagement:
Michael Merkel & Tiziana Foit
Pictures: pidelta.de